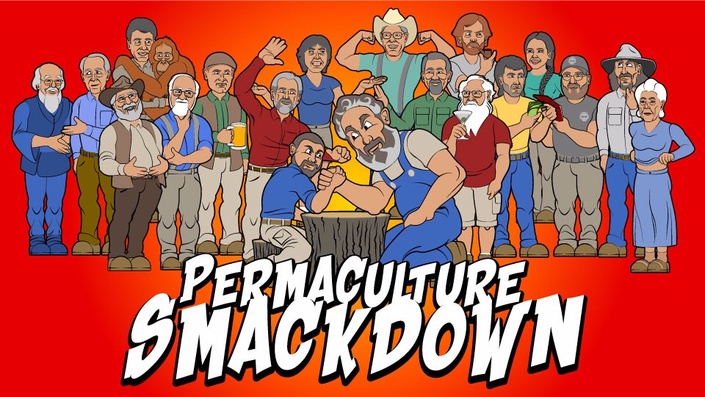 Permaculture Smackdown
Permaculture Smackdown is hosted by Paul Wheaton and Josiah Wallingford. The show is a fun kind of talk show where we take audience discussions as well as talk about trending topics on the Permies forums and permaculture related news.
Warning: we use the full extent of the English language.
The show will be live every Tuesday at:
Eastern - 4pm
Central - 3pm
Mountain - 2pm
Pacific - 1pm
The show is filmed in front of a live participating audience and then published to the PermaEthos YouTube channel.
So, why would you pay for a subscription? Here are some reasons:
Keep the great content going! Permaculture Smackdown costs about $250 a week to produce. Your support keeps us going.
Insider Access: You will gain direct access to Paul Wheaton and Josiah Wallingford. You can ask questions and get a direct response by either a comment or video reply.
Discounts: Subscribers also get access to specials and discounts as well as first dibs on special product launches and courses announced in the show.
Sponsor Discounts: We will be adding a ton of sponsors to the show who will provide subscribers with special discounts to their products.