Progressive Farming is about doing and thinking "beyond organic". BioEnergetic Agriculture is a platform of thought and action towards the physical, mineral, biological, and energetic capacities of living systems. BE Ag integrates cutting-edge agronomic concepts such as base saturation mineral balance, compost tea, activated water, biodynamic methods, and more. Learn about these concepts and how to put them to work in your garden, farm or landscape in this weekly webinar from Evan Folds, Founder and President of Progressive Farms. Visit us today online at www.MicrobeMakers.com.
Your Instructor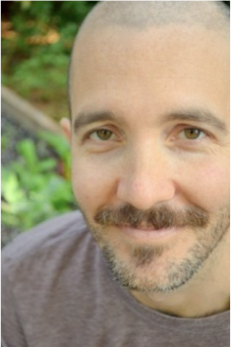 Evan Folds got his start in agriculture by founding a gardening store called Progressive Gardens that specialized in hydroponic and beyond organic gardening techniques. For over 14 years Evan honed his craft and learned the art of teaching and connecting with an audience on the subjects of gardening and health.
He closed Progressive Gardens in 2016 to focus on his current company Progressive Farms, a consulting and product development company focusing on regenerative agriculture. Progressive Farms manufactures the Microbe Maker compost tea system (www.MicrobeMakers.com) and formulates an amazing compost tea recipe that can be used at home or on the farm.
He is a partner in the Farm-A-Yard (www.Farm_A-Yard.com) project that delivers dynamic and easily replicable steps to farming residential landscapes for homeowners interested in growing more food, and even turning it into a business.
Evan is passionate about growing soil, healing the Earth through nutrient dense food production, the need for personal agriculture, and healing people through vibrant local food economies. Through his consulting work he has worked to develop the method of BioEnergetic Agriculture, which seeks to increase the life force of living systems through physical, mineral, biological, and energetic influence.
What we think, we grow. Evan is active in performing lectures and workshops for gardening and farming groups, and interested in broadening our literal and spiritual vocabulary as a means of reaching the aspirations of human potential. He is a contributing writer for many reputable international publications including Garden Culture, the Biodynamic Association, Urban Farmer, Maximum Yield, and more. He has a BS in Biology and a minor in Religion from the University of North Carolina at Wilmington and resides with his wife and two children in Wilmington, NC.
Contact for Evan Folds:
(P): 910-833-7880
(E): [email protected]